Dear Internet,
Today's post is dedicated to AWESOME SONGS. Well, actually, the focus is on the Singers/Songwriters. I suppose this can work as an antidote to my last post where all I did was complain and ridicule. TODAY IS A DAY OR PRAISE AND APPRECIATION. So without further ado, I'd like to introduce you to the following 5:
1. JOHNNY FLYNN (& The Sussex Wit)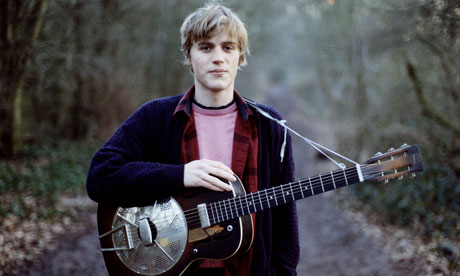 Johnny Flynn is a god of my all-time favourite genre of music: NU-FOLK, although he'd shy away from such a title. And, I know, the whole "nu" thing probably sounds a bit pretentious BUT JUST WAIT UNTIL YOU HEAR THE MUSIC. One of the best things about modern folk artists is the attention they give to their lyrics. You don't get simple hooks and easy to remember rhyming, you get pure, heartfelt poetry. In fact, Johnny Flynn tends to write his lyrics first then lay them suitably on to his music so that the stuff he expresses truly takes centre-stage. Check out his songs "Tickle Me Pink" (these lyrics provide the post's peculiar title) and "Kentucky Pill" if you don't know them already, but I'm going to share with you a beautiful duet between our man Johnny and other legendary folk-singer Laura Marling:
Which suitably brings me onto my next point of focus:
2. The delectable LAURA MARLING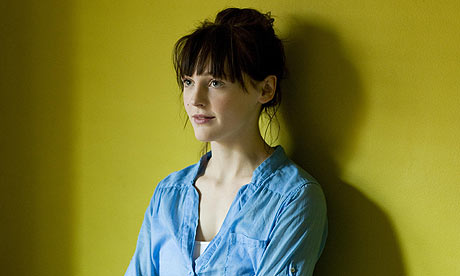 The tone of her voice is absolutely wonderful and I can't really explain what makes her so magical except that she is super cool and incredibly talented and the truth of her lyrics is always startling. Most of my friends who are familiar with her cite the song "Alas I cannot swim" as among the best, so I'll recommend you look it up if you like the sound of the stuff that she sings, but I'm going to give you the song I like best which is none other than "My Manic and I". Enjoy.
3. Another folk artist I probably should have featured first as she is, in my eyes, NUMBER 1. There is honesty and raw emotion that she shares and I can hardly begin to fathom how she does it but every single song gives me goosebumps. Ladies and Gentlemen, I give you the one, the only:
KARINE POLWART
If you don't know this woman, listen to her songs "Follow the Heron" and "Rivers Run". Everything she sings hits a nerve with me, her music is very easy to relate to and very poetic. The song I've chosen from her repetoire to share with you today is one of the saddest, most moving songs I know. Behind this song is a very tragic story and she tells it before you hear her sing which makes for a very thought-provoking and affecting listen.
Did I mention I've seen her live? Breath-taking. :)
Bleak, huh? Don't dry your tears just yet- my next song is similarly saddening. Sorry.
4. Coming to the end of my list of most sacred songs/writers/singers, I move away from the Nu-folk scene to Classical Opera. Give a round of applause to HENRY PURCELL.
Considered one of the greatest English composers, particularly notable for his uniquely English Baroque, and his stylistically superb secular and sacred music (I knew this already but thank you, Wikipedia), he also wrote my top opera of all time, ever, in the history of the world: "Dido and Aeneas". So suitably, I give you the highlight of the whole opera, his amazing aria "When I am laid in Earth", commonly known as "Dido's Lament".
And last but not least, an up-and-coming band from Nottingham, who knows? You might have heard of them:
5. DOG IS DEAD:
They really are awesome. As you can see from the above picture, one of them has CURLY, GINGER HAIR. And if that isn't cool then I don't know what is. :P Now, I like their songs "Young" and "A Motel", but contrary to my previous examples I'm going to give you their most popular and most famous song. Granted, this was the song that introduced me to the band and so I think it's suitable for me to introduce you via the same.
Well, that's me done for today :D Hope you feel musically enlightened :P
Willbee xx